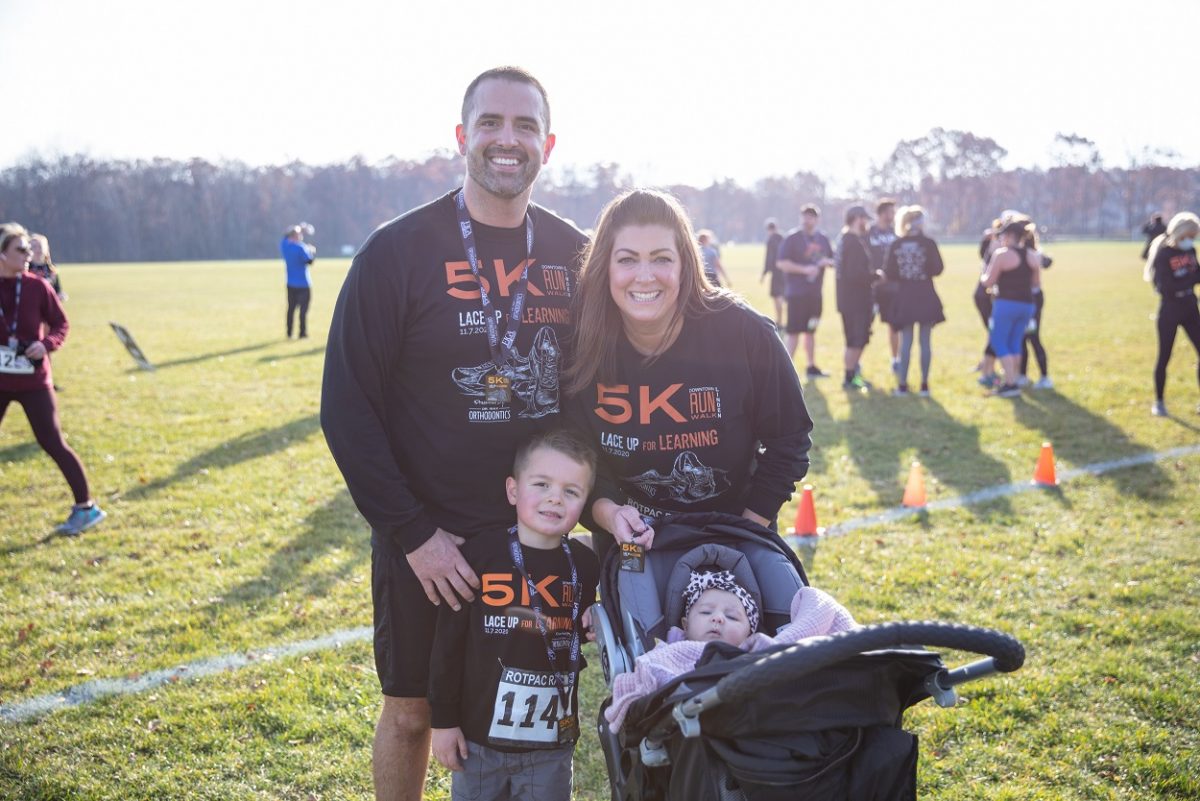 08 Dec

Movers & Shakers: Dr. Nicole Wax

After graduating from Linden High School in 2003, Dr. Nicole Wax left her hometown to pursue her goal of becoming an orthodontist.


She had been gone for 11 years – learning and exploring in Lansing; Columbus, Ohio; and Detroit – when she toyed with the idea of purchasing a practice with two offices in Northern Michigan. She liked the idea of being close to shopping and restaurants in Traverse City while also having the benefits of the outdoors and wide-open spaces near Grayling.

But when it came time to make the decision, Dr. Wax realized she didn't want to be away from her family any longer than she had already. "I had missed too many birthdays and holidays while I was going to school."

What's more, Dr. Wax knew she could get the "best of both worlds" in her hometown. After all, Genesee County offers so many benefits to the people who live there. "Flint has a bunch of great shops and entertainment. Fenton is a place for foodies because of its amazing restaurants. And Linden is its own amazing community with a little bit of everything. Then you have all the lakes that surround us – my family enjoys boat rides all throughout the summer."

So instead of going up north, Dr. Wax moved back to the area and opened a small practice in Linden. That was in 2014. Seven years later, she now lives just five minutes away from her mom and owns one of the largest orthodontic practices in Michigan. And she's continually encouraging other business owners to consider setting up shop in Linden as well.

"I've been so pleasantly surprised with how well a business can do here," Dr. Wax says. "In a bigger city, we'd be fighting to be known, fighting to be heard, fighting to be seen. But here, the community really rallies around the businesses that support them – and I think that's unique to Genesee County."

And Dr. Wax is very invested in her surrounding community. Each year, her practice hosts events including Lace up for Learning 5K Run/Walk, which benefits local schools; Paddle for Paws, benefiting local animal shelters; and Photos with Santa, a free event benefiting the Old Newsboys of Flint.

Today, she still loves the shopping. She loves the food. She even lives on one of the lakes, where she started a new tradition of teaching her kids to skate during the winter months.

But, ultimately, she says, the county's biggest asset is its people.

"I'm a small-town girl, so I appreciate that Genesee County is made up of friendly, good-hearted people," Dr. Wax says. "We're all here to help each other."

Are you interested in the possibility of making the move back home? Complete this quick form and someone from our team will follow up with you to discuss your goals, interests and why moving back to Flint & Genesee is right for you.