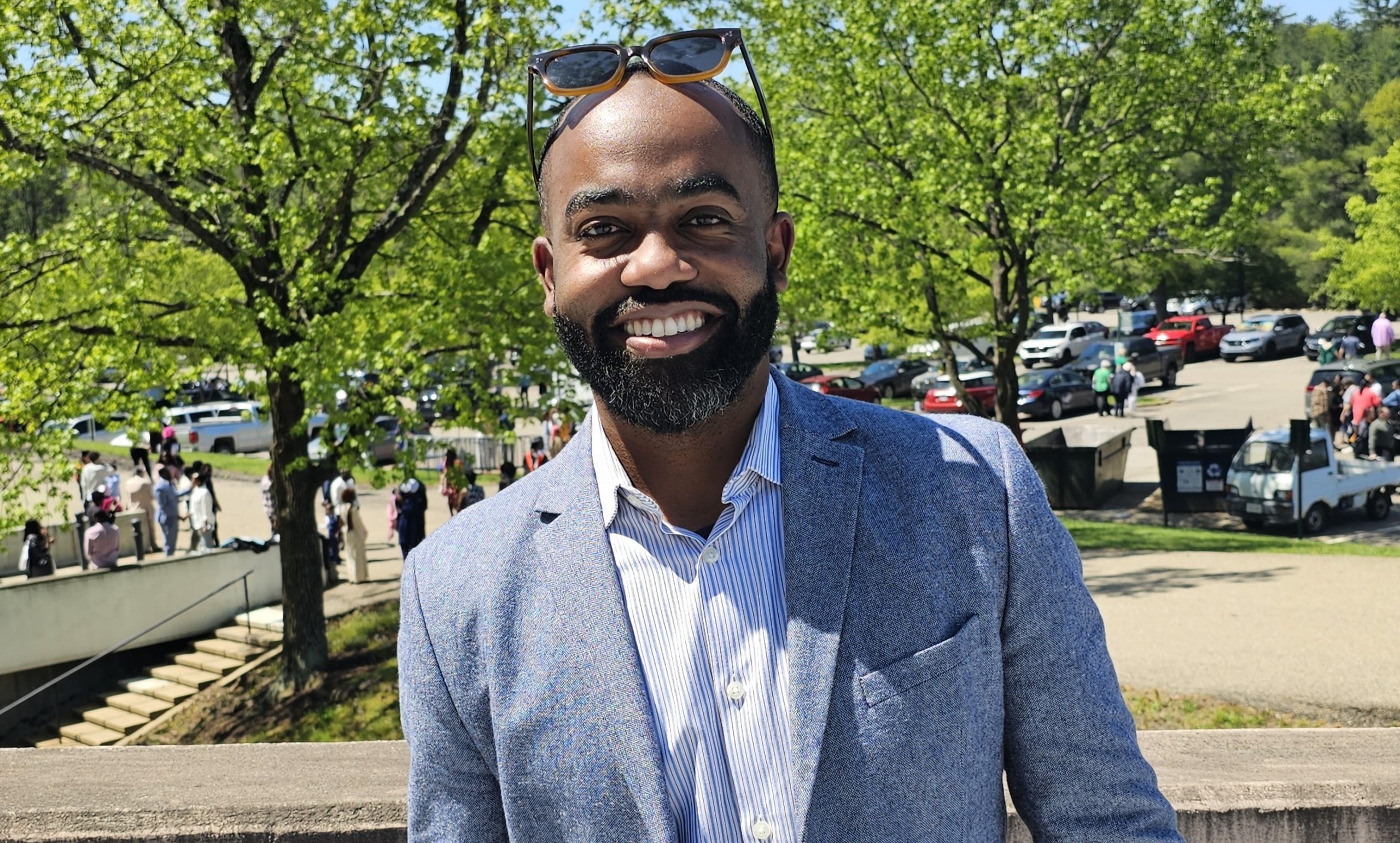 01 Apr

Movers & Shakers: Kenneth Frierson

In 2021, Kenneth Frierson was presented with an opportunity – move back to Michigan for a job in philanthropy.

After nearly a decade of living in the South, where he worked predominantly in the higher education field, Frierson knew this would be a major life change. But it was one he was ready for.

"It's the right timing for where I am in life," said Frierson, who graduated from Flint Southwestern Academy in 2006. "Now that I've gained more outside experience, I have the resources. I have the knowledge. And I'm ready to serve Flint."

Now, after two years as a program officer at the Ruth Mott Foundation, Frierson notes how his experience here as an adult feels full circle from his experience as a kid.

Growing up, he was as involved as a student could be in the community. He performed at the Buckham Alley Theatre. He danced with Creative Expressions. He was part of the Urban League's Black Scholars Program. He went to Berston Fieldhouse on a weekly basis. Between middle and high school, he played practically every sport available — football, basketball, tennis, you name it.

And now, his work helps support all kinds of programs and initiatives – including some of those listed above – benefiting residents in Flint and Genesee County.

"I used to be the one receiving these services," Frierson says. "People poured into me and helped me develop through all of these things I was afforded growing up. And now I'm able to return that by ensuring that others are offered what was offered to me."

While Frierson misses the warm weather of South Carolina, he's glad to be back home. There's just so much to be proud of here. He remembers performing on the stage at the Whiting and talks about the city's strong arts and culture scene. Given his background in higher ed, he calls out the city's high-caliber colleges, universities and satellite campuses. And as a former participant in the Teddy Bear Trot – a children's race held every year during the Crim Festival of Races – he's gearing up to run the 10-mile someday in the future.

"Genesee County is a collective of communities that provide such diverse experiences and diverse perspectives," Frierson says. "I think you're bound to find your niche in one of them."

As an alum of Lane College, a historically Black college in Tennessee, and throughout his time in the southeast region, Frierson has always identified as a "Flint kid" and is happy to be home in Genesee County.

Are you interested in the possibility of making the move back home? Complete this quick form and someone from our team will follow up with you to discuss your goals, interests and why moving back to Flint & Genesee is right for you.