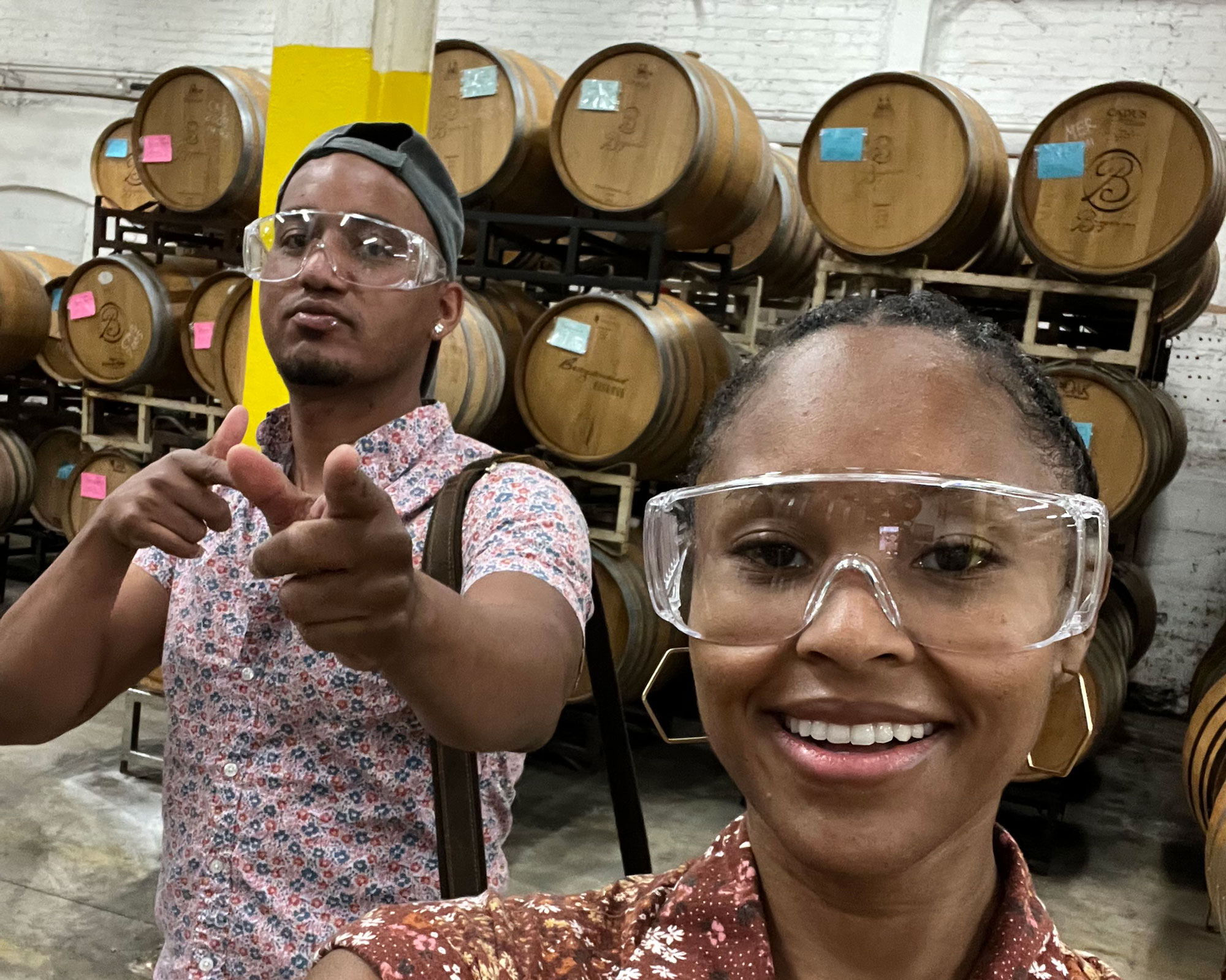 03 Apr

Like a Local: Dylan Luna

Dylan Luna is a proud Flintstone, born and raised. He has committed his career to public service, which has taken him everywhere from teaching in the classroom to government affairs and business development.

In 2018, Dylan took a short break away from his hometown to focus on his career in Grand Rapids. But when the opportunity arose to work in Flint again, he moved back in 2021.

Here's a snapshot of what his typical day looks like.
EARLY MORNING
I wake up around 4:30 a.m. and head to Planet Fitness at Courtland Center in Burton. It's just an eight-minute drive from my studio apartment, which is located in the same building that houses Michigan State University's College of Human Medicine. It's a converted industrial space with high ceilings and a great view of the city. I have great neighbors and it's always nice to see the students coming in and out of the building.
After I'm done at the gym, I'm usually back home by 6:30 a.m. After that, I'll either make a cup of coffee or swing by Steady Eddy's at the Flint Farmers' Market for a breakfast burrito with bacon. The market is open year-round, three days a week, and is home to more than 40+ vendors selling everything from produce and meats to bread and gourmet popcorn. It's won multiple awards and was most recently recognized by USA Today as one of the country's top 10 public markets. I stop by at least once a week.
MORNING
My workday officially starts at 8:30 a.m. I catch up on emails and read the latest news from Crain's Detroit Business, MLive and Flint Beat. I work at the Flint & Genesee Economic Alliance, which has a hybrid work format. I'm usually remote on Mondays and Fridays, but I like to pop into the office since I live less than two blocks away. A nice perk of living in downtown Flint is that I barely drive anywhere. Even my primary care doctor is within walking distance!
AFTERNOON
For lunch, I typically go to the Flint Farmers' Market on market days (Tuesdays, Thursdays, and Saturdays). I usually get the Flint coney from B-Dogs or the chicken shawarma from Beirut. During the summer, I'll head across the street to Wilson Park for Flint's Tunes at Noon, a free concert series coordinated by the Greater Flint Arts Council.
When I get back to the Economic Alliance, I'm focused on economic development attraction efforts and implementing special initiatives. A lot of my friends also work for local community organizations working to better our community. There's a lot of opportunity here for people looking to make a difference through their work.
EVENINGS
I'm normally pretty boring in the evenings during the week. Sometimes, I'll go to Churchill's which has a live band play on Mondays. I'll get drinks and dinner with my friend Joel. Sometimes we go to Soggy Bottom Bar, which also has a great menu.
On Thursdays during the summer, I'll meet up with other bicyclists through Social Cycling Flint around 8:30 p.m. We hit the road around 9 p.m. It's a great way to explore the area and get to know other people.
Also, twice a month, I participate in Flint Community School Board Meetings. I serve as board treasurer and also lead a committee meeting once a month. I think having a stable, strong education system is vital for a strong city. It impacts everyone, even if you don't have kids in the school system. Better schools mean higher property values. This is one way that I can help bring positive change to the city.
WEEKENDS
My fiancé currently lives in Southfield, so we alternate between my place and hers every other week. (She plans to move here once we're married later this year!) We like to hang around the city, but we also like to explore nearby communities.
Last week, we drove an hour out to Port Huron, where we had brunch at an Edgar Allen-Poe themed restaurant called the Raven. We recently went to East Lansing and walked around the campus at my alma mater, Michigan State University. And we often make the 30-minute drive to Frankenmuth, where we like to visit the St. Julian Winery & Distillery Tasting Room.
Flint is so centrally located – it's easy to get just about anywhere in the state from here!